Brief set to re-brand an Australian city. I re-branded Sydney.
I wanted to stay away from the clichés of including the opera house and other classically used visual elements and just communicate that there is more to Sydney than meets the eye.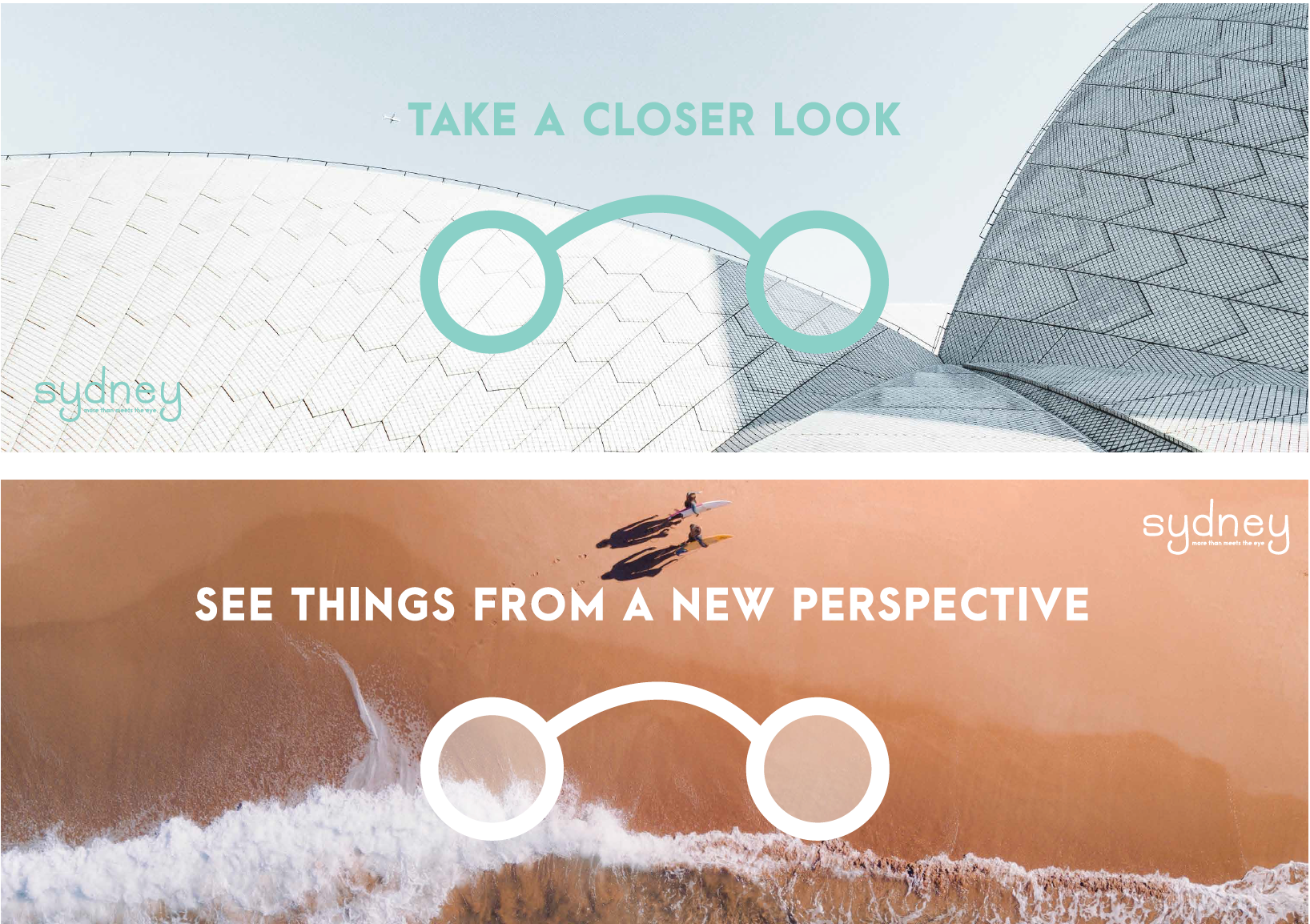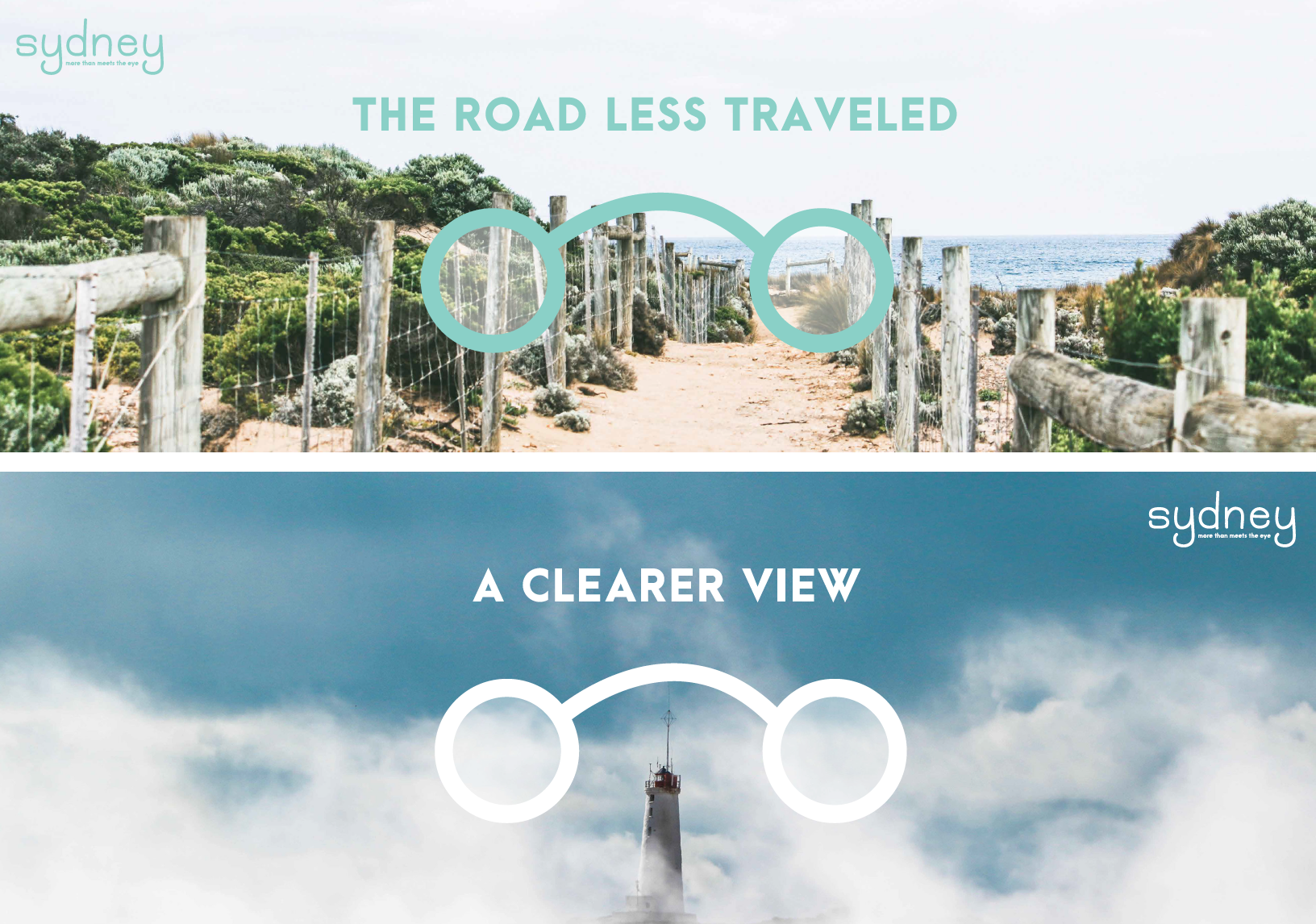 The design is kept simple, in a simple teal and white colour scheme. A custom typeface has been made in a sans serif, lowercase style to keep it looking uncomplicated and modern. I wanted to stay away from making Sydney take up the space as the biggest and boldest, so I re-branded Sydney in a way that would encourage visitors to take a closer look at all the diverse things Sydney has to offer. 
There is also a symbol included in the logo in the shape of specs, to communicate the message of looking closer. The logo is also based on the idea of binoculars used at the opera as well as the arch of the Sydney Harbour Bridge.